Outer Banks Communities & Towns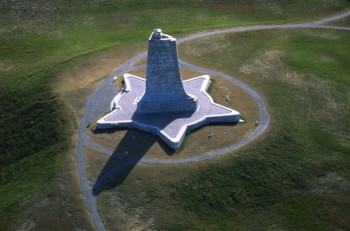 Below is an Overview of the different Communities & Towns in the Northern Outer Banks. This is a quick look which is meant to provide you with a general Overview of each area.
Each Community/Town can have very distinctly different Lifestyles and Living depending on, of course, what else, "How close you are to the Ocean/Beach"! Purchasing a property is a very personal experience, and each area has its own Feel and Rhythm which will likely play into your decision making process.
If you want to Experience Ownership here in OBX, it will be helpful to know which area will suit your needs best. If you have any specific questions not answered, just shoot me an email – glad to assist with any questions …
Corolla
Corolla is the Outer Banks northernmost community. The village of Corolla has been around for decades, but most of the development visitors see has been planned and built within the last 25 years. Corolla is known for its wide beaches, the Corolla Lighthouse, the historic Whalehead Club, and the Currituck Club golf course. Many visitors are attracted to Corolla because of the limited commercial development and its upscale, quiet, "off the beaten trail," atmosphere. Corolla boasts some of the most beautiful planned communities on the Outer Banks including … Pine Island, The Currituck Club, Whalehead, Corolla Light, Monteray Shores, The Villages of Ocean Hill, Buck Island, and Ocean Sands. Most of these Communities have amenities and protective covenants. This area is always in demand for weekly vacation rental homes! The year round population is way under 1,000. Home prices in Corolla are start in the $300's to $400's, and move up quickly from there.
There has been talk of a Bridge connecting Corolla to Mainland Currituck for the past 20 years! However, there are signs that this may be progressing. Personally & professionally, I won't believe it until I see the first bridge piling in the water! This certainly would reduce the drive time to Corolla – about an hour off season, and more like 1.5 to 2 hours in Summer! The North Carolina Turnpike Authority has the latest information about the current proposal … you can visit their website at www.ncturnpike.org/projects/Mid_Currituck , or MidCurrituck@ncturnpike.org (email), or the old fashioned way by calling 800-961-5465.
Town of Duck
Duck Village is located just north of Southern Shores and features limited commercial areas along NC 12 with some great restaurants & shopping, not to forget the Duck Town Park featuring its own Town Green where you can enjoy summer plays, yoga, and more! There is also the Amphitheatre on the same Soundfront Park parcel where anyone can enjoy the public shows during the summer season. There is a sidewalk that runs the entire length of Duck which is great for Biking, Walking, & Running! NC 12 runs closer to the Sound through Duck, therefore, there is a large area that is Oceanside where although you can be back a short distance from the Beach, you are still Oceanside and no major roads to cross to get to the Beach – which is why Duck is a favorite for families. This is a great locale to either rent or own a weekly vacation rental home – there is much demand for this location. There is also a large area on the West side of NC 12 where you will find Soundfront Homes, and Soundside communities where you will find mostly second homes, but many can and do rent as weekly vacation rental homes. The Beaches are great too! Year Round Population is approx 600. Homes starting in the $300's om there.
Town of Southern Shores (TOSS)
Southern Shores is a residential community for year round residents and vacationers. This is perhaps one of the most diverse communities on the Outer Banks. There is a large Oceanside area (east of NC 12) with beach accesses nearly every single block for a total of 35! One Access has approx. 100 Parking Spaces, lifeguard In Season, and Porta Johns. This parking area requires a Southern Shores Property owner to join the Southern Shores Civic Association which costs approx $75 per year. For this nominal amount, a property has access to the Civic Association Beach access, Community Play Parks, 2 Soundfront Parks, 3 Boats Marinas ($extra), and Boat Slip! Other beach accesses with TOSS Sticker! There is just on the west side of NC 12, a high area (Dune System) where you will find easy beach access, Ocean Views form many properties, and a Beach Feel (even though you are on the west side of NC 12. In this area you will find many people living year round, but also a large contingent of second homes and weekly vacation rental homes. CHICAHAUK is a beautiful community within Southern Shores and features the additional Park with tennis and basketball Court. The Dune system runs North – South and is actually the same Dune System that runs North through Duck on the Oceanside giving Duck some of the most incredibly High areas that close to the Beach! To the west of the Dune system in Southern Shores will take you into a Maritime Forest with some very old Trees, and thicker canopy. This area features a canal system – great for boating! When in Southern Shores proper, or Chicahauk, the road system feeds out to the base of the Wright Memorial Bridge & the Food Lion Shopping Center (Wal-Mart, Harris Teeter, Home Depot too!), so you don't even have to get out on to the Highway too much! There is also the Duck Woods Country Club (see the page titled Outer Banks Golf elsewhere in this site). Year Round Population is approximately 2,500. Home Values vary depending on location … Oceanside from $400's, Dune Area from the $300's, and Soundside areas from the $200's …
Martin's Point
Is an Upscale Community physically located between the Currituck Sound and Southern Shores. Martin's Point is within the "unincorporated area of Dare County" – so all residential construction / building inspections, etc. are handled by the Dare County Planning Department. At the time of this writing, the Commercial Development within Martin's Point is overseen by the Town of Southern Shores Planning and Inspections and is classified by the TOSS as an ETJ (Extra Territorial Jurisdiction). This is a 24/7 Gated Community with significant Waterfront Homes located on either the Currituck Sound or Ginguite Creek. This is a great Boating Community with a friendly Association – Martins Point Owners enjoy boating events and Barbecues … the Christmas Boat Parade is always fun! Waterfront Homes in Martins Point from the $600's and up quickly from there, and Interior Homes from the $300's and up quickly from there…
Town of Kitty Hawk
Kitty Hawk is the next Town just South of Southern Shores / Martins Point. The Oceanfront area in Kitty Hawk has experienced significant erosion and is a location that any Buyer should use Caution and fully investigate before expending any monies. There is a large area known as Between the Highways in Kitty Hawk where there are some very nice homes and good Beach accesses. Some areas in between the highways have flooded when we have had a storm event – there have been 3-4 such events since 1985. This is more an inconvenience than anything as most homes are elevated off the ground and the flooding prevents accessing the property until the DOT pumps the water back out to Sea. Not all areas in Kitty Hawk are affected, but best to know which areas are conducive to this so you are not caught by surprise. The west side of Highway 158 (NC 12 actually runs along the Oceanfront in this area), features significantly differing terrain, some low, and the look of the old South, other very high elevations with a beachy feel. Year round population is approximately 3,500. Kitty Hawk is the first Community you will enter right as you come off of the Wright Memorial Bridge! RT 158 is the main 5 Lane Highway which runs South to Nags Head. Homes Between the Highways, from the $300's, Soundside, from the $200's.
Town of Kill Devil Hills
Is the most densely populated are on the Outer Banks with a whopping Year Round Population of approximately 8,000! This is the core of the Outer Banks where you will find majority of the commercial development, shopping, restaurants, and everything else you might need! There are the same type 3 areas as Kitty Hawk, except the Oceanfront in Kill Devil Hills, for the most part is very stable and many locations have deep oceanfront Lots and High Dunes. Between eth Highways is a great place to be for vacationing – never far from Dairy Queen or Cold Stone! The Soundside area features our main Schools her eon eth Beach (Firth Flight High, Middle, and Elementary), and just across the street from there is the Wright Memorial Aviation park where Orville and Wilbur first took Flight in their Glider December 17, 1903. The National Monument there has a Fabulous Panoramic Ocean View – a must see!
Colington Harbour
Is a Boating Community located approx. 3 miles west of the Town of Kill Devil Hills. Even though residents in Colington have a KDH mailing address, this community is part of the Un-Incorporated area of Dare County and therefore falls under the jurisdiction of Dare County. There is water access and water view from just about everywhere in Colington. There are some high areas and some low areas. This development started in the 1960's and while mostly built-out, the next wave will be rehabs.
Boating is big in Colington – with summer brings the weekly Wednesday Afternoon Sailing Regattas – always fun to see, and even more fun to participate in! Homes Values from the high $100's …
Town of Nags Head
Nags Head has changed a great deal in the past 25 years. Most notably the Epstein Tract was developed into the Ocean to Sound Community of the Village at Nags Head – an Ocean, Sound and Golf community. In that same area there are 2 shopping malls and the Outer Banks Hospital. Property Owners and Vacationers alike enjoying the beautiful Beaches of Nags Head and have been doing so since the late 1800's. There are actually still some homes but at the turn of last Century still standing on the Oceanfront in Nags Head – one in which Franklin Roosevelt stayed when he came to the Outer Banks to see The Lost Colony Play in Manteo in 1943. Nags Head is located just south of Kill Devil Hills and just north of the Cape Hatteras National Seashore and East of Manteo. Nags Head offers vacationers a unique blend of beaches, attractions, and history. Favorites include the Bodie Island Light House, three fishing piers, the sand dunes of Jockey's Ridge State Park, and the Oregon Inlet fishing center. The architecture of Nags Head is highlighted in the Historic District directly across from Jockey's Ridge State Park. There is an area known as South Nags Head – also a wonderful quaint residential area where many people gravitate to own or stay during the summer. There are some sections in Nags Head – mostly in S. Nags Head where a Buyer will want to be very aware of the erosion. Nags Head has been spear heading Beach Nourishment efforts to date, however, funding has been a n issue. Home Values depend on location: Oceanside from the $400's, Between the Highways form the $300's, Soundside from the $200's …
The Outer Banks Lighthouses (there are 4 on the Oceanfront) which stretch from Corolla to Ocracoke and are a main attraction you won't want to miss! The Corolla, Bodie, Hatteras Lighthouses may offer interior access to climb the Light – check local Tourist Attraction Guides.
Town of Manteo
Manteo is a year round Community/Town in which you will find a reminder of days past mixed with the happenings and developments of the recent. It features "The Waterfront" Festival park with spectacular summer Concerts on the Outdoor Amphitheater … North Carolina Symphony is a favorite – its free and it is in June – a must see which always draws a crowd! The Chinese acrobats are incredible too! Manteo is home to the Elizabethan Gardens, and the Longest continuously running outdoor Drama "The Lost Colony" which depicts the first settlers in the new World – right here in Manteo! Manteo, of course, is also home to Andy & Cindy Griffith.
Andy's acting career began with his portrayal of Sir Walter Raleigh in the Lost Colony Play in 1948. Andy's passing in 2012 is mourned by many who came to feel as though they knew him – this speaks volumes to his ability to have connected with his character and his audience. We here on the Outer Banks feel fortunate to have actually had Andy with us as our neighbor in his retirement years.
When Andy was filming his 1989 Matlock Fall Season Premiere in the summer of 1989 here on the Outer Banks (the entire movie was shot on location in Manteo and Nags Head) it was a pretty big deal. Andy brought his entire film crew and cast from where he was producing the show at that time – which was California – to Manteo. There had been a casting call for extras in the local paper. When I saw it it I knew this was something that I was really wanted to do. So, I filled out the requisite casting card, added my photo, and stood in line with the other 499 locals hoping to be selected for the movie.
I received a call that night from a lady who told me I had been selected and that I was expected to show up the next morning with black socks, black dress shoes that I shouldn't be concerned about getting wet and a white crew neck tshirt. I was 50/50 as to whetehr this was a friend of mine playing a prank on me. I had told everyone that I was going to be in that movie.
I was instructed to meet at the Olde Swimming Hole by the airport. I arrived a few minutes early to find absolutely no one there! I just knew right then that I had been had and that one of my friends had gotten me good. Just then a guy walked by and asked me if I was there for the movie, and I said yes. He said they changed the location to Weir Point at the base of the old Manns Harbor Bridge.
When I arrived, the casting manager told me I was late – had me dressed in a sheriff deputy uniform in like 10 minutes and out the door to the set which was getting ready to shoot our scene on the soundfrotn beach there. This was my first exposure to what goes on behind the scenes of filming. I was one of 4 deputies (one of us "Jimmie Ray Watts" was actually a Dare County Deputy Sheriff!). The Sheriff was portrayed by Actor R.G. Armstrong. Armstrong had been acting as long as Andy Griffith, and was scheduled to be in the new Dick Tracy Film which was to have started after he finsihed with this Film. I discovered in talking with RG that he and Andy had been in the Lost Coloiny Play together in the 40's. R.G. had been John Borden (a main character) to Andy's Sir Walter Raleigh. R.G. had not been back to Manteo since he was in the Lost Colony Play and it was a sort of reunion for he and Andy. I actually brought my camera to the filming that day and took photos of R.G. and Andy talking on the Soundfront Beach on the set. They were looking looking up at the Ospreys flying around and swooping down to catch a fish.
I was so embarrased when I told R.G. that I didn't recall seeing him in any movies. He told me that he had been in a bunch of westerns – many with John Wayne. I was clueless, until I later researched it and realized my gaff. I have seen all of the movies he mentioned bunch of times – I love old westerns and he was great in them. R.G. usually played a Sheriff, often a bad guy. I can't believe I missed the chance to ask him so many questions about his career. I had no clue. R.G. seemed along in years when we met, and I see that R.G. passed in July 2012 at the age of 95, so he would have been 72 against my 31 at the time – his obituary and bio below.
It was a lot of fun. Long story short, I had a close up scene searching a small pontoon plane that had been flown and landed on the Sound and taxied onto the beach which we deputies then charged out of the woods, where we were hiding, to arrest the pilot (local John A. Watkins) as we had been tipped off by Matlock's assistant Michelle that a drug shipment was due at that spot by plane. My search was to no avail and my big close up was me shaking my head that there were no drugs on board. My plastic semi-automatic rifle looked real on camera, and I had the right red neck look for the part I guess.
I got to know some of the casts, obtained a copy of the script, and sat in on the next 3 weeks of shooting – and especially enjoyed watching the courtroom scenes. Andy & R.G both knew their business & both were a one take masters – it was apleasure to see.
If you want to check it out … Google "Matlock … The Hunting Party"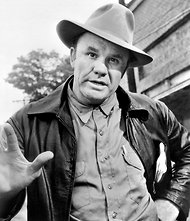 R. G. Armstrong, Character Actor in Westerns, Dies at 95
By DANIEL E. SLOTNIK
Published: July 31, 2012
R. G. Armstrong Jr., a rough-hewed character actor known for playing sheriffs, outlaws and other macho roles, died on Friday at his home in Studio City, Calif. He was 95.
R.G. Armstrong in the 1960 film "The Fugitive Kind."
His death was confirmed by his daughter Robbie Armstrong-Dunham.
Mr. Armstrong's five-decade career took off with guest spots on virtually all the popular Western television shows of the 1950s and '60s, including "Have Gun — Will Travel" and "Gunsmoke."
After meeting the writer and director Sam Peckinpah on the set of his 1960 series "The Westerner," Mr. Armstrong became a regular in his films, playing an outspoken Christian fundamentalist in "Ride the High Country," with Randolph Scott and Joel McCrea; a minister in "Major Dundee," with Charlton Heston in the title role; and a vicious deputy sheriff alongside Kris Kristofferson and Bob Dylan (in a small role) in "Pat Garrett and Billy the Kid."
Departing from westerns, Mr. Armstrong performed with James Earl Jones in "The Great White Hope" and with Arnold Schwarzenegger in the alien-thriller "Predator." He appeared on innumerable non-western television shows like "The Twilight Zone" and "The Andy Griffith Show," and was a favorite of Warren Beatty's. Mr. Beatty cast him in the films "Heaven Can Wait," "Reds" and as Pruneface in "Dick Tracy."
Robert Golden Armstrong Jr. was born on April 7, 1917, in Birmingham, Ala. He graduated from the University of North Carolina, Chapel Hill, and moved to New York to attend Lee Strasberg's Actors Studio in the mid-1950s. That led him to parts in Elia Kazan's original production of Tennessee Williams's "Cat on a Hot Tin Roof" in 1955 (as Dr. Baugh) and in other Broadway shows like "Orpheus Descending" and "The Miracle Worker" before heading for Hollywood's television studios.
Besides his daughter Robbie, Mr. Armstrong, who was married three times, is survived by two other daughters from his first marriage, Laurie Nell and Daryl Armstrong; a son, Wynn; a daughter from an earlier relationship, Betty; and five grandchildren.