Print This Page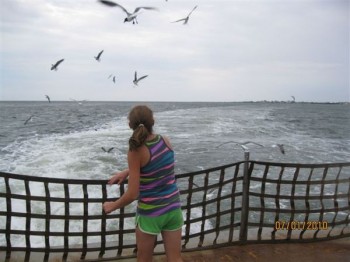 With regard to your upcoming closing on Date:
___________________, please contact the appropriate Utility Companies prior to closing. You may want to make contact 3-4 days prior to closing to be sure everything is done by closing. Please let us know if you have any questions.
There are 2 main utilities you will want to transfer service from/to your name … They are Power and Water (and Possibly LP Gas) – see contact information below …
Sellers: Please leave the power and water ON in your name – DO NOT disconnect service. The buyers will call the utility companies prior to closing to have the services placed into their names effective the date of closing. You may need to call the 2 utility companies prior to that to advise that you approve the transfer of services to the new buyer – the utility company can make note of that in their computer records so that when the buyer calls to have these 2 services transferred into their names, there will be NO lapse in services. You will want to have the following information prior to making contact:
Subject Property Address: Required
Subject property Legal Description: Lot, Block, Section, Subdivision (optional)
New Owners Name: Not required but should have this
Closing date – or – Transfer of Service Date: Required
Electric
Dominion Power:
Residential Service: 888-667-3000 or go online at www.DOM.com
When calling…have the following: meter number at property (if available), your account number, name on account, street address and/or property legal description. NOTE: Power Company office handling your call may be located outside of Outer Banks!
Water
Dare County Water Department
252-475-5990 (888-998-9283) Fax# 252-441-2239
600 Mustain Street, Kill Devil Hills, NC 27948
Handles water for Kitty Hawk, Southern Shores, Duck, Colington Harbour, Roanoke Island and Hatteras Island. Dare County requires that new homeowners supply the Water Department with a security deposit prior to initiating service. A Change of Ownership Request form is also required and can be found at www.co.dare.nc.us
Kill Devil Hills Water Department
252-480-4080 Fax# 252-441-6136
107 Town Hall Drive, Kill Devil Hills, NC 27948
Handles all of KDH except Colington Harbour.
Nags Head Water Department
252-441-5508 Fax#252-441-4680
5401 S. Croatan Highway, Nags Head, NC 27959
Handles all of Nags Head
Southern Outer Banks Water System (SOBWS)
252-232-2769 (Fax#252-453-3721)
444 Maple Road, Maple, NC 27956
Handles water for the following areas: The Villages at Ocean Hill, Corolla Village area, Ocean Sands, Crown Point, Corolla Light, Currituck Club, Monteray Shores, Pine Island, Spindrift, Whalehead Beach and Whalehead Club.
Sewer
Enviro Tech:
Bill Freed x202/Tina Gee – info@envirotechnc.com
252-491-5277 (Fax#252-491-5777)
Mailing Add: P.O. Box 69, Harbinger, NC 27941
Physical Add: 8443 Caratoke Highway, Ste. 1 Powells Point, NC 27966
Handles Sewer for the following areas: Pine Island and all of The Currituck Club, Villages At Ocean Hill, Ocean Sands– Section D-Q ( Sections A, B & C are on private septic) and Crown Point.
Carolina Water & Sewer (Utilities, Inc.)
800-525-7990 (Fax# 704-525-8174)
5701 Westpark Dr Ste 101
Charlotte, NC 28217
www.uiwater.com
Email: customerservice@uiwater.com
If the Sellers do not own their water tap, the new Buyers will have to purchase from Carolina Water. Handles Sewer for the following areas: Village at Nags Head, Buck Island, Monteray Shores.
Trash Removal
Corolla: Waste Management Services- #800-877-7531— (Need to find out if trash cans on premises are owned or leased)
Currituck County Mainland– Uses Recycling Centers– Powells Point & Grandy
Dare County Recycling Center: #252-475-5890
Dare County Sanitation Dept: #252-475-5895
Provides Resi. & Comm solid waste collection for Dare County except incorporated towns of Manteo, Nags Head & Kill Devil Hills. This includes: Southern Shores, Kitty Hawk, Colington, Wanchese, Unincorporated are in Manteo, Manns Harbor, East Lake, Stumpy Point, Buxton, Frisco, Rodanthe, Waves, Salvo, Avon & Hatteras.
Duck– Waste Management for solid waste and Tidewater Fiber for recycling. The cans belong to the house and the fees are paid through the annual taxes. If either can is damaged, contact the Town of Duck at 252-255-1234 for replacement cans.
Kill Devil Hills– The town handles all of KDH (except Colington starting at the airport on Colington Road). Contact the Town at 252-480- 4080 if replacement cans are needed.
Nags Head- The Town of Nags Head handles all of Nags Head. Contact the Public Works Department at 252-441-1122 if replacement cans are needed.
Manteo– The Town of Manteo handles all the Incorporated areas of Manteo. Call 252-473-2133 for questions or can replacement.
Cable TV/ Fast Connect
DirecTV.com: #310-964-1010
DishNetwork.com: #877-254-9245
Dare County/Currituck Beach: Charter Communications – #888-438-2427, 2400 S. Va Dare Trail, Nags Head, 27959
Currituck County/Mainland: Mediacom – #800-239-8411, 2854 Caratoke Hwy, Currituck, NC 27929
Telephone / Fast Connect
Renternetusa.com: Sand Dutcher- Local #: 252-261-6576, Toll Free: 866-RENTERNET (736-8376), Fax: 252-441-2844
Email: info@renternetusa.com
Mailing Address: PO Box 15 , Kill Devil Hills, NC 27948
CenturyLink: Residential-252-338-9811 / Commercial– 800-786-6272
Charter Communications: 252-261-0864
LP Gas/Propane
All GAS in the Outer Banks area is "mainly" BOTTLED LIQUID PROPANE (LP) GAS which can be used for heating (HVAC), cooking, hot water, fireplace, etc.
The exception is the Natural Gas Line that runs down through Currituck along Rt 158 onto the Beach along Croatan Highway 158 and is accessible by Commercial Vendors along the highway. This same Natural Gas Company (Piedmont Natural Gas) does have a line into the community of Martin's Point (see below contact information).
A few companies are:
Amerigas……..252-491-2528
Coastal Gas…..252-491-2625
Reed Gas……..252-473-6097
JT Jones Propane & Fireplace…252-491-6513
Ferrell Gas…..800-829-0082
Western LP…..252-453-8070
Outer Banks LP Gas ….252-473-3200
Suburban Propane (formerly Owens Gas)…800-776-7263 or Local# 252-441-9560
Piedmont Natural Gas … 877-279-3636 or 800-752-7504