Print This Page
Want to Sell a Property? Have a Property that has Not Sold?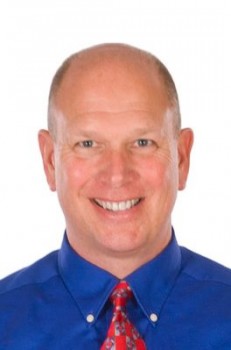 "5 Star" Marketing Plan Explained …
Selling a Property on the Outer Banks, as in any Market, can be a Joy or a headache, and it often comes down to choosing the right professionals to assist you with the process.
When Selling, especially in this Market, it often takes considerable time to secure a buyer. It is because of this that you will want to know that your Realtor is a Professional. It will be extremely important to you that your Agent be communicative – responding to each of your inquiries. This is such a basic aspect of good business, yet this is often the common complaint clients share with me as they explain their prior experiences with agents they have previously worked with in this market or another market.
For Most People the Sale of a Property is a significant Financial Move. Selecting the Realtor is the foundation to a smooth transaction reaching completion. *** See what Past Clients are Saying about the Service I have provided … Please visit the Top Menu Bar … About "The Sandman", and select Testimonials.
I am often contacted by Property Owners who have had their Property on the Market for a time (and which did not sell) with another agent and do not feel as though they received the best possible Service, Marketing or Communication, and contacted me to provide them with a complete Marketing Overview for their property. When a property is no longer active in the Multiple Listing System (MLS) it is often referred to as an "Expired Listing" or a Property that is now "Off the Market".
I have a YouTube Video (approx 6 minutes) which explains this Event:
Visit John's YouTube Video – "Expired Listing"
Selling a Property, whether it be a Single Family Home, Acreage, Townhome, Land, Commercial Land/Building, Condo, etc., requires a Marketing unique to that Property and the Seller Client.
The Outer Banks Marketplace has developed over the years with mostly "Custom" designed / built structures. Most Metropolitan areas develop (especially single family) with "tract" housing developments. The Outer Banks is unique in that the Homes are custom built, and the "Location" can vary tremendously.
When a past Client, or potential new Client, contacts me to discuss the sale of their property, I like to learn as much as possible about the property from the initial conversation, and then I like to discuss how I will go about the process of providing a Market Analysis for the subject property. To provide someone with a Marketing Plan requires a thorough analysis of the property and the market.
This involves inspecting the subject property (taking measurements, noting any deficiencies, checking zoning, etc.), analyzing properties with similar features which are "For Sale," "Under Contract," "Expired," and recently "Sold." Location and Views make a significant difference and are a major consideration with the analysis of any property in our market.
Once I have completed the "Analysis" portion, I then create a Marketing Proposal … what I like to call my … ***** 5 Star Marketing Plan.
Within the presentation, I cover all aspects of the Marketing Process – including Advertising (MLS, Outer Banks HomeTour Real Estate Magazine, Multiple WEBSITES, 24 Hour Hotline System, and more!); touch on the benefits of the For Sale Sign and Electronic Lockbox system; discuss the average Number of Days it is taking similar properties to sell in the market, and the "Average" difference between the "Asking and Selling" prices in the market.
The next step would be to discuss the results of the Analysis as to the "Maximum Market Value" of the property based on present conditions. This would consist of a "Low to High Range" of value/price. NOTE: It is the Seller Client who decides what price to place on the property. My goal is to provide a thorough analysis of the property/market to include a recommendation as to the value range/asking price. Ultimately, it is the Buyer, along with the Seller, who together will decide at what price the property will be sold. Along with the recommended value range, I will provide you with a "Breakdown" as to all of the typical expenses of sale (this is generally based on a price that is in the middle of the proposed range). From this you will be able to determine the "Bottom Line" – approximately. This breakdown of expenses will be provided with the presentation of the Market Analysis, and then again based on the offer price of any subsequent Purchase Offer.
In addition to providing you with the paperwork necessary to authorize me to begin the Marketing process (The Exclusive Right To Sell Listing Agreement), I will also provide you with the necessary property disclosure forms, and of course, discuss Agency (of which there are basically 3 types … Seller Agency, Buyer Agency, and Dual Agency).
It is not unusual for a Property to take 6-9 months (or longer) to sell in our market. I have some properties that I have been continuously marketing for more than 1 year, and I have others that I have sold in their first week on the market! Due to the nature of our Outer Banks Market … mostly 2nd homes, rental investment property, and with businesses supported mainly through tourism (no industry) … we are unique from any metropolitan area.
Once we have begun the Marketing process, I will keep you posted as to any serious inquiries. We will have specific arrangements as to how the home will be shown (notification of showings, required notice, appointment if required, etc.)
Upon receiving a Purchase Offer – we discuss it thoroughly from top to bottom. We will discuss each aspect … amount of earnest money, closing date, price, financing conditions, home/land inspections, and any additional provisions, etc. to determine their benefit to you. Once you have entered into a "contract" with a Buyer, I will assist you with the process of moving toward settlement (help you select a closing attorney, provide you with a list of local utility companies, coordinate any inspections, discuss any repairs that may be requested by the Buyer, make sure the paperwork is right, etc.)
Remember, I have completed all of the above without compensation. I earn my Brokerage Fee upon the closing/settlement … I have every vested interest in your success.
I have always said that I am in for "the Long Haul!" I have enjoyed working with so many people over the years. Some I have assisted multiple times as they either increase, decrease, or trade their real estate investments, move into a larger home for their family, smaller home as the kids are grown and assisted their Adult Children with the purchase of their own homes. I have worked with some folks whom I have never met face to face … we did everything by phone, voice mail, E-mail, Fax, etc.
I have enjoyed working with friends and family of past clients who referred me to them. There is one Couple, now dear friends, who have referred me … many, many times. At last count, over the past 18 years, it has translated to 14 transactions! I attribute this to my desire to provide the very best service possible to my Client(s).
If you are interested in SELLING an Outer Banks Property and would like to receive a 5 Star Marketing Overview simply give me a call 252-202-3834 or contact me via email John@SandmanTeamOBX.com
I will respond in a timely manner to your request and would appreciate the opportunity to assist. As always, there is No Obligation for this Service, and the Process can Literally all be done by Email with No Phone Calls necessary, unless you are ready to take the next step by placing your Property on the Market.
Thank you for stopping by!
John S. Leatherwood
"The Sandman"
Coldwell Banker Seaside Realty
252-202-3834 Cell Direct
252-255-6456 Office Direct
John@SandmanTeamOBX.com